Caustic Soda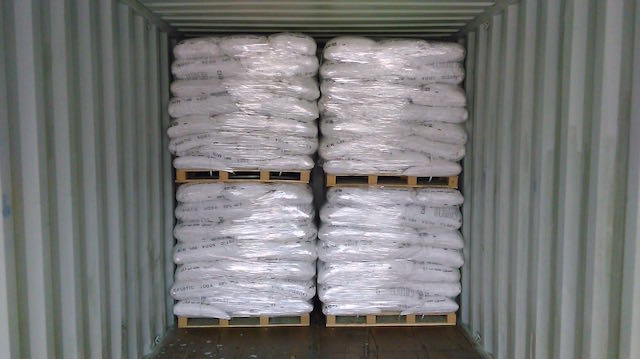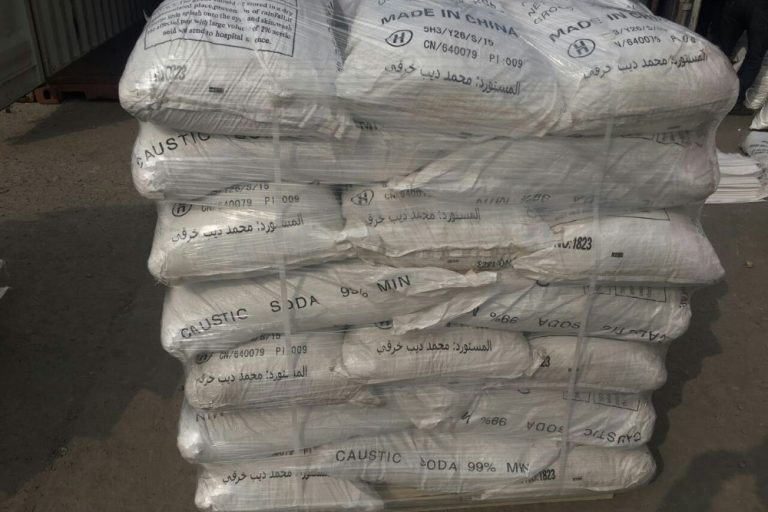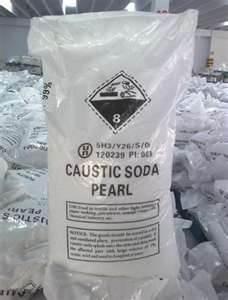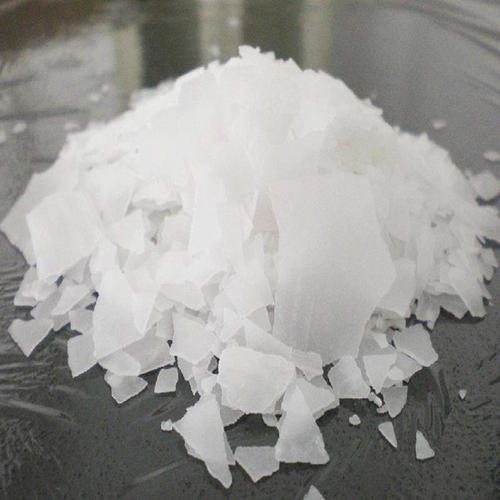 Caustic soda Flake
Caustic soda flake  (sodium hydroxide flake) are prepared by liquid caustic soda which is produced by membrane cell technology. Therefore, this product has the best quality and is without heavy metal impurities. Caustic soda flake are highly hygroscopic and soluble in water and are used in a lot of different industries . The purity of this product is min %99. Which is packed with 25kg thick PP/PE bags
Sodium hydroxide (NaOH), also known as lye and caustic soda, is an inorganic compound. It is a white solid and highly caustic metallic base and alkali salt which is available in pellets, flakes, granules, and as prepared solutions at a number of different concentrations. Sodium hydroxide forms an approximately 50% (by weight) saturated solution with water. Sodium hydroxide is soluble in water, ethanol and methanol. This alkali is deliquescent and readily absorbs moisture and carbon dioxide in air.
Caustic soda flakes are produced from soda lye in from liquid form (membrane electrolysis) at the flaking plant built on the license of the Swiss company Bertram's. Caustic soda is an inorganic chemical compound belonging to the group of the strongest alkalis; Caustic soda is highly hygroscopic and soluble in water and alcohols. Caustic soda flake is one of the main raw materials in the chemical industry. Sodium hydroxide is used in most of industries, for example: cosmetics, petrochemical, metallurgical, textile, food or in water treatment. High quality of our product, as well as efficient and flexible logistic service, allows us to become a preferred supplier throughout Europe and also at overseas markets such as Asia, Africa and South America.
technical sodium hydroxide flakes
Caustic soda flakes (technical sodium hydroxide flakes) – flake mass of white color, very hygroscopic, very soluble in water and alcohol. The formula is NaOH. Technical sodium hydroxide flakes are obtained by evaporating of liquid caustic soda А grade.
Caustic soda flakesis used in organic synthesis processes, petroleum products refining, textile industry in production of viscose silk and in bleaching fabrics, in paper and aniline industry, soap making, production of aluminum and sodium metal, soluble glass, alkaline accumulators, Trilon B.
Caustic soda flakes are transported by railway and motor transport. 25 kg, 50 kg polypropylene bags, special soft containers with a maximum mass of 1,000 kg, 60 kg polyethylene barrels (without the insert) are used for packaging the product. Transportation in 20 and 40-feet sea vans is possible for countries outside the CIS.
Caustic Soda Lye is one of the most widely used chemicals in the industry. Caustic soda is a commitment, we guarantee a high service level towards our customers.
Worldwide, the major users of caustic soda are the aluminum industry, pulp & paper and the chemical industry. The main applications are water treatment and water purification, as cleaning agent, or a wide range of uses in chemical industry like starch production or for the desulphurization in the petrochemical industry.
the solution of Sodium hydroxide (NaOH) in water. Caustic soda is a strong base with a wide range of applications in different industries. We produce caustic soda together with chlorine and hydrogen from the electrolysis of salt brine. With our production in five plants in Europe and our quality
Flake Caustic soda Packing
We have two kinds of packing for caustic soda flake, First, caustic soda flake packing is 25kg PP/PE bags in Jumbo Bag (per jumbo bag is weight is .250MT). The next packing form is: 25kg PP/PE shrinking on pallet.
Please check album for packing variety.
Caustic soda flake use for
Caustic soda flake, or sodium hydroxide, mostly used by industry and chemical manufacturing companies. Some fields caustic soda use for :
Refineries Alumina
plastic wrap
Soaps and cleaners
Detergent
Textile processing
Oil refining
 Water treatment
Metal processing
we are exporting flake caustic soda to many destinations all over the world, such as Middle east, African and Europe countries, by the best quality and the most competitive price.
Caustic soda flake Formula
Flake Caustic soda is knowing by some name and formula according to application in different industries, such as:
Sodium hydroxide ( NaOH), purity / mass: Min. 99.50
Chlorides / NaCl, purity / mass: Max. 0.10
Sodium carbonate / Na2CO3, purity / mass, Max. 0.40